Site of YAMADA Hiroki's Works(Portfolio Site)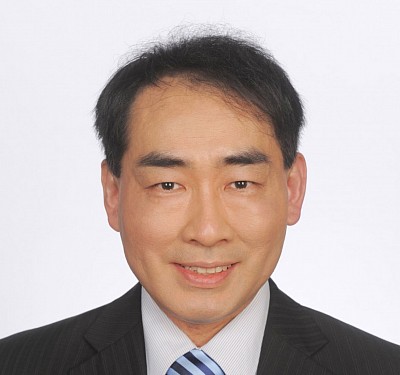 This site collects the works of a composer, YAMADA Hiroki.
A Plan to View and Listen
・
・
・
NEW! 
▼About YAMADA Hiroki
1967.6.28 Nagoya, Japan~
I 've been hearing pop songs in and outside the country at randomin elementary school, junior high, and high school . Especially, I was an ardent admirer of the Beatles. in junior high days. In these days, I have met various kinds of music, and was interested in how to deal with instruments in musical works.
I lived in Nagoya till 1986. 

I came to my senses to classical music around university admission, and was hearing especially the Mahler's  6th symphony studying the score eagerly. The habits which I hearing the sounds while reading scores have made it useful to operate notation software.

I moved to Tokyo and graduated from the course of aesthetics and history of art, of university.
Beside working, have begun composition activities from 2004. I composed the 1st symphony after the time of some studies. I have been continuing composition activities focusing on instrumental music until now.
 My composition method is, to input notes directly into notation software, to playback sound and listen to it, and, if it is necessary, to repeat trials and errors correcting the notes.
■Main List of Works
Symphony no.1,2,3,4,5,6,7,8,9,10,11
Piano Sonata no.1,2,3,4,5
■My Favorite Words
"If MYSELF and the inner world in MYSELF are not connected, 
Indefinitely the pendulum (amplitude of the heart) shakes irregularly."
 ――Mollenkamp TOMIDA Fuyuko (a tanka poet born in Japan and now 
living in the Netherlands)
■My Favorite Musical Works (Recommendable)
・Poulenc: Concerto for Organ, Strings and Timpani
・Milhaud: La Creation du Monde (The Creation of the World)
・Vaughan Williams: Symphony no.7 (Sinfonia Antartica)
・Vaughan Williams: Tuba Concerto
・Vivaldi: Nulla in Mundo Pax SIncera
・Prokofiev: Piano Concerto no.3
・Reade: Victorian Kitchen Garden Suite
・Mozart: Violin Sonata E minor K.304
・Corigliano: Clarinet Concerto
・Ravel: Piano Concerto G Major
・Ravel: Concerto for Left Hand
・Penderecki: Cello Concerto no.2
・Yun, Isang: Exemplum in Memoriam Gwangju
・Noda, Teruyuki: Piano Concerto
・Oldfield, Mike: Orchestral Tubular Bells (arr. Bedford)
・Saint-Saëns: Symphony no.3 (avec orgue)
・Dolphy, Eric: Epistrophy (Monk) →(inspired) →Bass Clarinet Concerto (YAMADA Hiroki)
・Poulenc: Flute Sonata → (inspired)→Flute Sonata (YAMADA Hiroki) 
In this site, software synthesizer is used.

Hello, everybody.
You can see this site for free.
★★★★★★★★★★Please Become My Patron or Patroness★★★★★★★★★★
If you pay 1,000 YEN or 5,000 YEN or 10,000 YEN (+tax 10%) (They will be converted automatically from your country currency.)